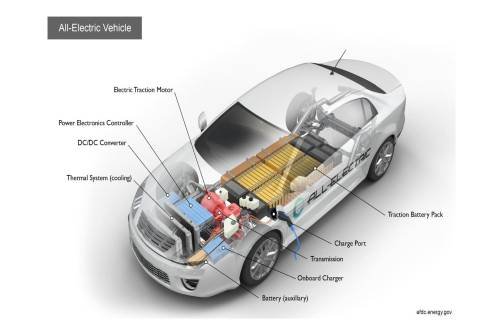 Car designing is a profession where art and science are both used to create designs on the exterior, interior and trim of a car. The designers are responsible for creating the best possible designs for the cars. The design is not just about the looks, and it's about the functionalities and efficiency of the vehicle. 
Car design is a creative method for reflecting the potential design of the physical appearance of a car and its parts from different viewpoints on paper in the 2d or 3d method. It requires essential skills to design advanced modern-day vehicles like a hybrid electric vehicles. Car designing includes interior, functional vehicle design, vehicle body part design, design based on computer applications and colour design. 
The course deals with various subjects relating to engineering and arts. These are some concepts you can expect from the course after enrolling. 
Things included in Car Designing Course 
● Design thinking 
Design thinking is a problem-solving technique that focuses mainly on the betterment of people associated with the car designing process. Design thinking helps a person to be able to use his creative potential effectively for the production of better and innovative results. It helps the designers to create their works in a manner to satisfy the interest of the generation. 
Design thinking is a product of focused study on the economic situation, technological revolution and the necessity of humans. Taking the three aspects into account, the designer creates designs that are technologically feasible, economically viable and desired by people.
● Engineering Graphics 
Engineering graphics is a specific branch of engineering that deals with engineering drawings. The drawings are made mostly appearance and function based. The drawings are made in 2-dimensional or 3 Dimensional electronic formats according to the demand of the object. 
The drawings are made in such a manner that they can communicate the whole idea to other people. Various designs of the object are made from different view angles with hidden and visible lines. Car designing courses in India include these subjects to make the designer more skilled at creative communication. 
● Basic Electrical and Electronics 
Electrical and electronics are essential to understanding concepts relating to electrical engines and their working procedure. A bunch of topics relating to modern technologies like Electrical current, voltage, resistance, capacitance, and inductance are included in this. Understanding the concepts of voltage and power helps a car designer to know the technological revolution better. 
● Computer Programming 
Car designers use various advanced software to design numerous models of cars. This makes computer programming essential for designers to learn. Computer programming deals with the techniques of writing code professionally for a program.
● Engineering Mechanics 
Engineering mechanics is a study where theoretical engineering concepts combine with practical aspects. It includes various concepts that help the designer formulate new approaches and implement new ideas, which helps the vehicle to perform well. 
● Kinematics & Dynamics of Machines 
The kinematics and dynamics of machines are major concepts relating to mechanical engineering. It has helped to evolve advanced design tools and provided much necessary knowledge for a car designer. The topic covers force analysis of mechanisms, cams, gears, linear vibrations and a bibliography. 
● Automotive Transmission Systems 
The automotive transmission system includes multiple concepts relating to the function of the system and how it can be developed. An automotive transmission system has various components that work together to give the object a rotating motion. It helps the designer to understand the concepts relating to the engine and its function. 
● Industrial Engineering and Management 
Industrial engineering focuses on innovating, designing and transforming projects to fulfil the ongoing demand. It is a combination of business and management skills with industrial
engineering. The study includes advanced robotics and other advanced technologies for increased manufacturing. 
Conclusion 
Car designing is an essential concept relating to the possible appearance and functionalities of a car. Many brands hire these designers to make advanced designs for their new cars. Go through the article to understand the different concepts associated with car designing so that you can be prepared and enrol yourself on the car designing courses in India.